CONTACT US Today!
Get A Free Consultation
B Sport custom lockers
Inspiration. Commitment. Excellence.
Show YOUR commitment to recruits and current athletes by delivering a locker room that inspires and is better than your competition. That is where we come in…. at B Sport we do sport lockers better.  Sport lockers are not just about storage.  We design and build customized wood lockers that deliver smart storage AND take your locker room to the next level.  We believe attention to details matter, which is why we deliver the best design, materials, workmanship and customer service our industry offers. We also provide superior accessories such as therapeutic tables, padded seat cushions, coach's desks, podiums, all beautifully customized to fit your exact needs.
Let your locker room and offices be the look that recruits and inspires athletes to excellence.  Contact B Sport for a free assessment and quote!
LOCKER ROOM INSPIRATION Video
Highlights from The Ohio State University
We have had the privilege of building lockers and accessories for some of the best athletic programs in the nation. See why top college men and women student athletes are daily inspired by their locker rooms. Check out this video for a brief glance of just a few of our projects with OSU and discover how details inspire.

American Made
Appreciate the finest material and craftsmanship

Custom Designed
Built exactly to your specifications

Superior Quality
Our products withstand the test of time

Collaborative Process
Expect flawless design, build, and installation

Satisfaction Guaranteed
We are not satisfied until you are

Transparency
Expect honest project quotes and timelines
"Thank you for your contribution to the renovation of the Ohio State Football Head Coaches office. The teamwork required to complete a job of that size in such a limited timeframe was thoroughly impressive. I appreciate the care, effort, and tireless work that went into the project and could not be happier with the result. Thank you for being a part of the Ohio State Football family and for a job well done."
"Tyson Bowman and his staff at B Sport are first class in everything they do! It all begins with the initial contact and will not end.  For us, here at the University of Illinois, it began about five years ago, with replacing padded seat cushions in our old locker room, in our old facility, to Sports Med cabinets and treatment tables, player mailboxes, coaches/staff lockers and our walnut finished player lockers in our new, state of the art Smith Football Performance Center. The player lockers are everything we imagined and then some. High quality construction that is built to last. They provide everything that the players need…the traditional "FIGHTING ILLINI" look, functionality, with plenty of storage space, private lock box with power chargers and USB ports and most importantly…quality air flow out of the locker. We couldn't be any happier, with all of our products from Tyson and B Sport…especially our player lockers and how awesome they look within our locker room itself. We highly recommend that your school or university give Tyson Bowman and B Sport a call for all of your facility needs!"
Trent Chesnut
Football Equipment Manager, University of Illinois
"While building an entire program from scratch, you have the opportunity to work with a lot of great companies and people. Out of all of them, none made a bigger impact than Tyson Bowman and B Sport Lockers. The quality of product has been superior and the  service provided by Tyson before, during and after completion is outstanding! We are very proud to be partnered with B Sport Lockers!"
Jordan Langs
Head Football Coach, Indiana Wesleyan University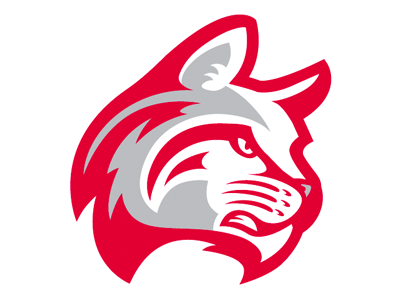 Open Hours
Mon – Fri: 9am – 5pm